The Art of Passion Collection
An invigorating collection designed to help you transform your mood, find true love and joy from within and increase your vibrations to create a life of passion, creativity, optimism and love.
Feel inspired, optimistic, and passionate about yourself and life The Art of Passion collection inspires you to open up and share this vibration with others naturally and authentically.
The Art of self care incense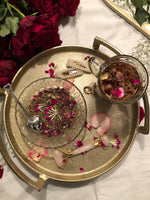 Shop our intentionally crafted and organic wellness tea blends
Add some TLC to your every day self care practices to further support your wellness goals and connection to mind, body, and spirit. Our intentional blends are designed to support you on your journey to physical, spiritual, and emotional wellbeing.
Shop now